Access control allows residents or both commercial and residential properties, whether that be from a single entry point or from multiple locations.
Access control accessories can be coupled with all gates, barriers and bollards to control entry to and from properties.
360 Automations offer a comprehensive range of audio, video and GSM intercom kits that provide a complete package for prospective buyers of door entry and gate automation equipment
ENTRY PANELS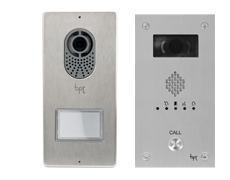 Situated at the entrance to the property, these panels allow you control admittance from 1 or a series of entry points coupled with a handset or video entry system with a release function.
With a wide range of facias, both recessed or surface mounted, 360 Automations can provide a system that is suitable for your properties, commercial or residential.
HANDSETS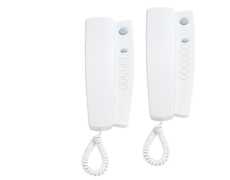 Wall or desk mounted handsets allow access control to both residential or commercial properties.
A cost effective solution, the handsets come in both audio and video models, with the ability to allow functionality for door lock release, doorbell interface and camera preview in video models.
VIDEO ENTRY SYSTEMS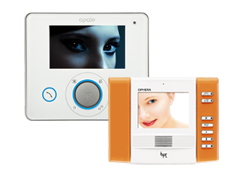 Flush mounted or recessed, these video entry systems offer a functional and contemporary alternative to simple video or audio handsets.
Intercom capabilities allow residents to converse with the entry level when coupled with an entry panel. With lock release functions it allows complete access control over entry to residential or commercial property.
REMOTE CONTROLS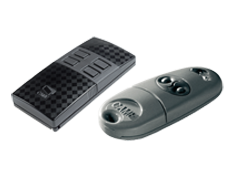 Traditionally, the whole essence of having electric gates is that the passage of the vehicle through the gateway is a pleasurable experience without the drudge of having to stop both sides of the gateway and get out of the vehicle twice, to open and close the gates. Our remote controls are not infra-red or ultrasonic, they are radio remote controls, eliminating the need to actually point them at the gates. They are set at the approved UK frequency of 433Mhz and are "state of the art".
DIGITAL KEYPADS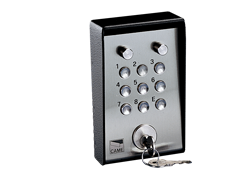 The simple task of pressing a series of numbers into a metallic keypad situated at the gateway is a secure way to allow authorised friends, family or other "bonafide" visitors to enter through the electric gateway. They will not need to carry any keys or cards and thereby will not run the risk of losing them. They are tamperproof and have secondary data information circuit boards which are installed away from the keypad itself; this means they cannot be forced open and the wiring short-circuited to open the gates.
CARD READERS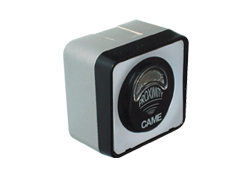 A 'card reader access control' system is a very efficient way for a large number of users to be accommodated and monitored as they pass through an electric gateway. This slotless, stainless steel touchplate is not affected by the weather and the card is "read" instantly and effortlessly. It is often used in combination with other methods of switching.